Joined

Jul 4, 2021
Messages

133
Honda have issued a recall on some gear change pedals for the CT125 where the weld is a weak point, so far it's for 2021 chassis numbers JA55-1000004 - JA55-1020651. I think all US models are stamped JA55E so they're not in that range.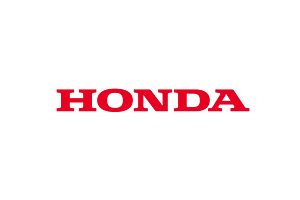 Hondaご愛用の皆様には大変ご迷惑とご心配をお掛けいたしておりますことを心からお詫び申し上げます。
www-honda-co-jp.translate.goog
Some gear change pedals have insufficient weld strength with the change pedal boss due to the improper shape of the change pedal arm. Therefore, repeated shifting operations may cause cracks in the welded part, and in the worst case, the welded part may be damaged during driving and the change pedal arm may fall off, obstructing other traffic.
Here's a photo from one of the affected ones I found on Instagram where it broke
https://www.instagram.com/p/CVB05oXB3nN/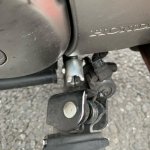 Here's what mine looks like on a US model: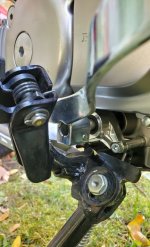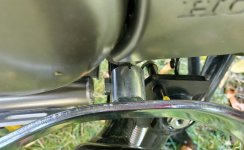 It certainly looks dependent on that small weld area being solid. Just posting this as a heads up in case we later find out it impacts models outside Japan. This illustration Honda posted makes it look like the replacement is different than the gear change pedal I've got, where more of the pivot shaft hole is covered, but it's just an illustration so not sure how much different the actual replacement pedal looks.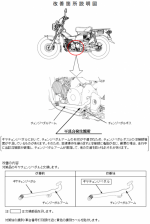 Update: Looks like the recall is active in NZ now as well:
https://www.recalls.govt.nz/recalls/honda-ct125/
Update: Recall now active in the USA as well:
https://www.nhtsa.gov/vehicle/2021/HONDA/CT125#recalls
Last edited: